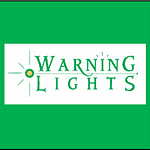 Click on icon to download the program overview.
EMPOWER: SESSIONS OF AWARENESS
Professional Training:
Hospitality, social work, dental & medical, security, school administration, educators, daycare providers, service workers, business executives, tourism professionals and more!
Although Warning Lights cannot directly offer CE (Continuing Education) credits for professional trainings. Our content has been approved by multiple CE committees to qualify and meet the requirements as needed. Various CE facilitators have used Warning Lights as the content and offered CE to attendees through their specific sources. CONTACT US for more information and to schedule. Take action to protect your circle of influence from the crime of human trafficking by having Warning Lights be a part of your next training.
Community Events:
A great way to start the conversation about this crime.
Awareness saves lives!
Conferences * Retreats * Social Groups* Churches * Businesses* Schools * Kids Clubs* Retirement Communities * Colleges/Universities * & More!
Contact us today for more Information!
#awarenesssaveslives